Catventures is a jump and run computer game. The game is about a cat scientist travelling in time. Unfortunately his nieces and nephews were playing with his time machine and ended up in different decades. Now it is up to the scientist to find his familiy and to bring them back to the present.
Trailer
There are 5 different levels: laboratory, the Stone Age, Old Egypt,
the Middle Ages and the Future.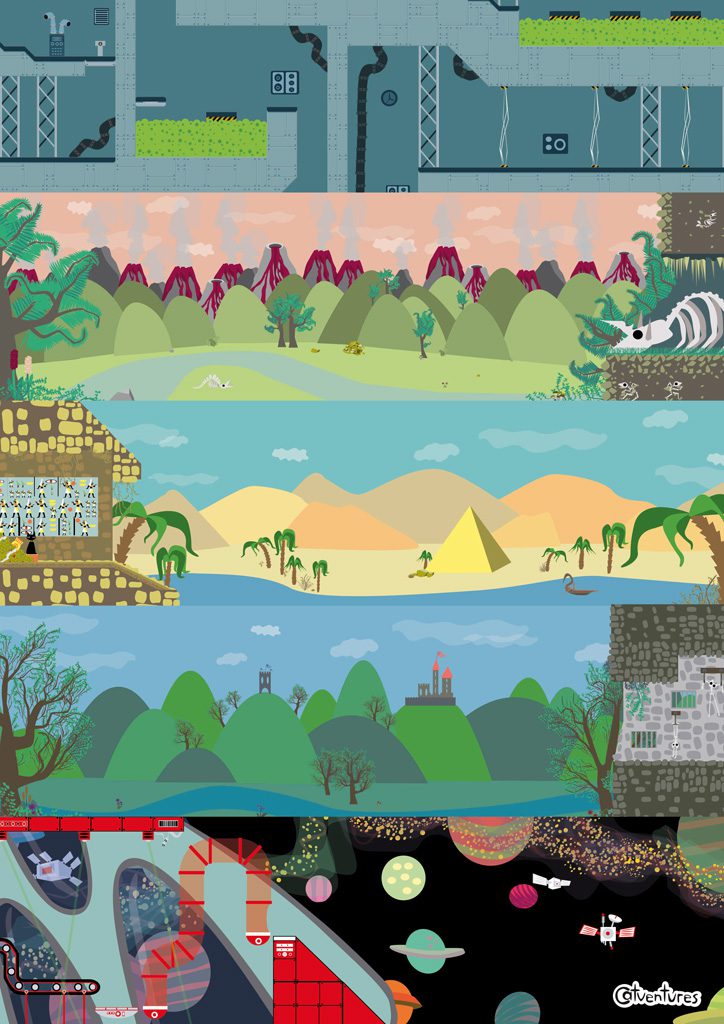 Credits
• Animation, Level Design: Maike Mahira Koller
• Programming: Sebastian Haydt
• Music: David Lugo
• 2013