Daimler Fuso: For a Long and Content Life
Here you can find some stills from a fun commissioned job I did for Daimler Fuso.  The film is mixture of different animation techniques, from cut-out-animation to rotoscoping.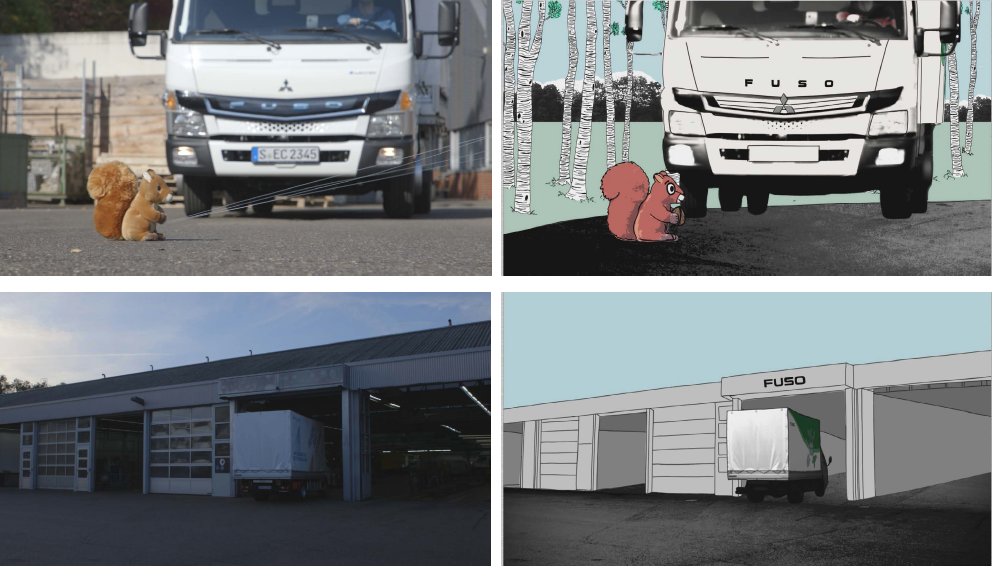 Here you can see some making-of pictures: On the left side, the filmed material and on the right, the look of the final animation. 
We had a lot of fun on set, with our stuffed squirrel actor.
Director: Feline Gerhardt
Producer: Gabriel Ruehle
Art Director, Animation and Storyboard: Maike Koller
Camera: Katharina Kraft
Editing: Farina Hasak