Interactive gaming installation that combines "real" objects and projected characters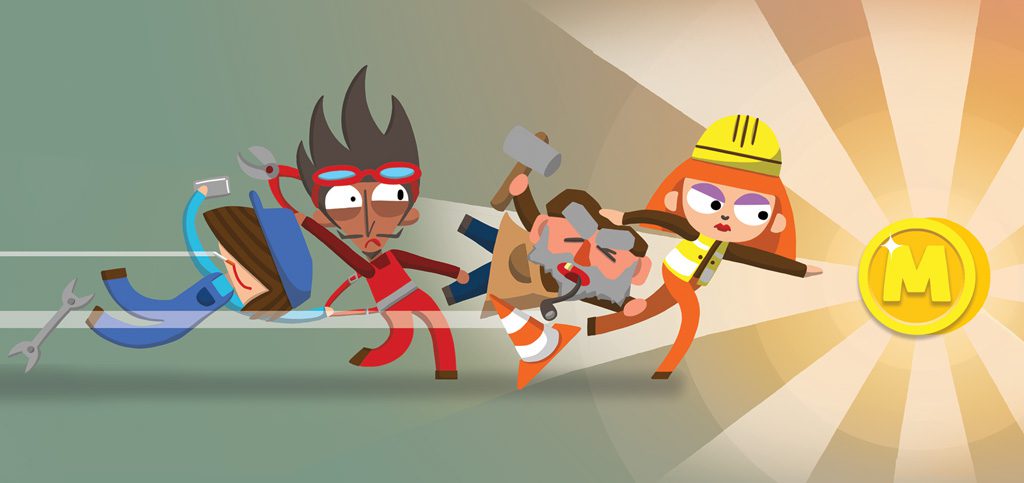 Before every game, you step up to the wall and rearrange the "real" tools: You can hang up new tools, turn them around or put them off the wall again.
Then the tools are tracked and the projected characters can start jumping around on the real tools and collect virtual coins.
Murk´s Manifaktur was presented 2016 at the Game Zone in Stuttgart/Germany.
As the person playing MURK´S MANIFAKTUR, you play a craftsman/-woman. These are the characters you can choose from:
Content: Martin Kögel
Producer: Sebastian Ingenfeld
Animation, Character-Design: Maike Mahira Koller
Programming: Christopher Black
Environment: Caty Davis Blättermann
Tracking TD: Lisa Ecker
Music, Soundconcept: Dirk Handreke
Sound: Tobias Böhm, Christian Wittmoser