SWIM is a shortfilm about an elderly woman learning how to swim and despite her age, overcoming her fear of water.
The film is a music animation to a classical music piece by Felix Mendelssohn-Bartholdy (Lieder ohne Worte, Op. 67 no.2).
The music piece was played by aunt Nina Ehrlich (cello) and Charles Schmidt (piano), sound engineer Kenneth Rasek.
Sound design and mixing by Lena Beck. The sound was also produced as Dolby Atmos.
Directed by: Maike Mahira Koller
Produced by: Malte Stehr
Animation by: Emilia Reich, Sion Kim, Caty Davis, Blättermann, Maike Mahira Koller
Editing by: Tobias Dietz
Sounddesign and Mixing by: Lena Beck
Music played by: Janina Ehrlich (Cello), Charles Schmidt (Piano)
Sound engineer:Kenneth Rasek
Music composed by: Felix Mendellsohn-Bartholdy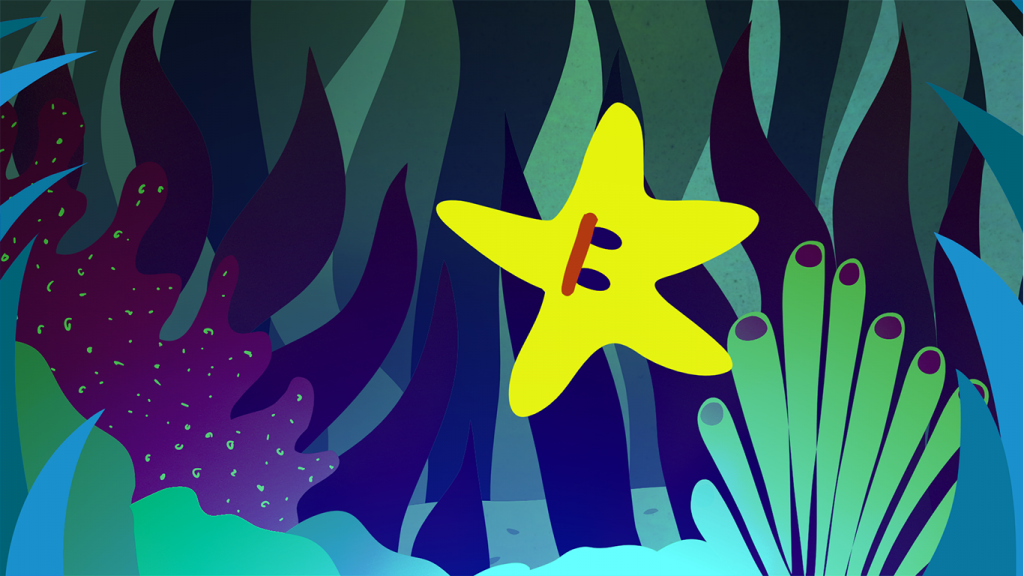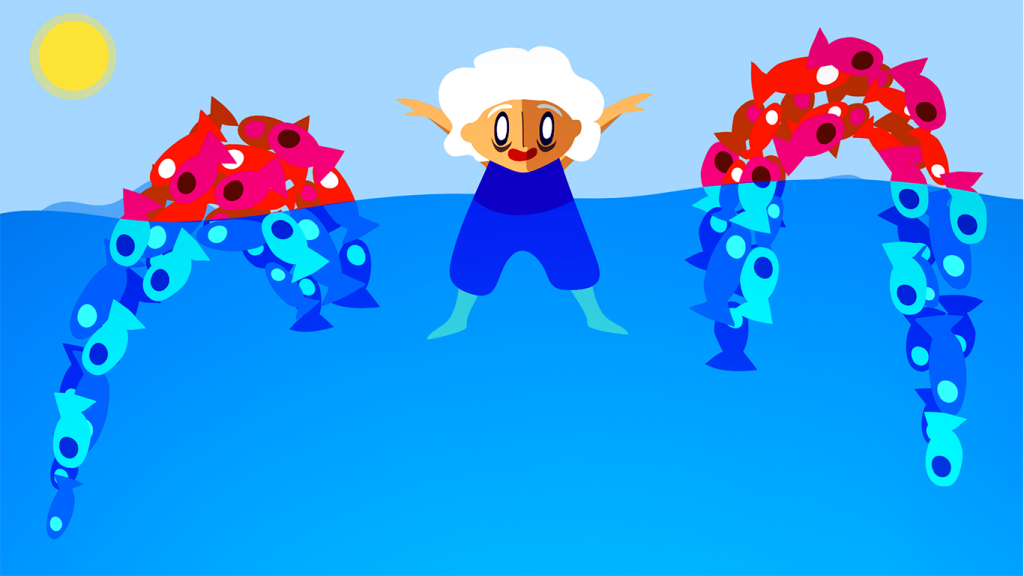 • April 2018: The Look of Sound, Mannheim, Germany
• April 2018: ITFS Schulpräsentation, Stuttgart, Germany
• Mai 2018: Vafi Rafi Festival, Rijeka, Kroatien
• Juni 2018: Kurzfilmnacht der Stadtjugendpflege, Pfaffenhofen, Germany
• Juni 2018: Animofest, Bratislava, Slovakia
• Juni 2018: Marin County International Festival of Short Film and Video, San Rafael, California, USA
• August 2018: Minikino, Bali, Indonesia
• August 2018: Open Air Weiterstadt , Weiterstadt, Germany
• August 2018: FeKK – Ljubljana Short Film Festival, Ljubljana, Slovenia
• September 2018: Linoleum International Contemporary Animation and Media Art Festival, Kiev, Ukraine
• September 2018: Kraťasy, Pelhřimov, Croatia
• September 2018: Animator FEST – European Youth Festival of Animated Film, Jagodina, Serbia
• September 2018: PIAFF, Paris, France
• September 2018: Women Over 50 Film Festival, Brighton, United Kingdom (2nd place for Best Student Animation).
• September 2018: Anim!Arte-International Student Animation Festival of Brazil, Rio di Janeiro, Brazil
• October 2018: ZINETXIKI International Children and Youth's Film Festival, Bilbao, Spain
• October 2018: Timishort Film Festiva, Timisoara, Romania
• November 2018: Multivision Festival, St.Petersburg, Russia
• November 2018: Render , Vancouver, Canada
• November 2018: The Global University Film Awards, Hong Kong, Hong Kong
• November 2018: Shenandoah Seasonal Film Series, Shenandoah, Virginia, USA
• December 2018: Aquaciné, Paris, France
• December 2018: Filmschau Baden-Württemberg, Stuttgart, Germany
• February 2019: PLAY- Lisbon's International Kids Film Festival, Lisbon, Portugal
• February 2019: ANIMAC, Lleida, Spain
• March 2019: Monstra, Lisbon, Portugal
• March 2019: FICAM, Meknes, Marokko
• June 2019: BCN Sports Film 2019, Barcelona, Spain
• June 2019:  21. Festival des deutschen Films in Madrid, Mardid, Spain
• July 2019: ONE Country ONE Film International Festival
• August 2019; Issoire and Apchat, France
• August 2019: K4-Nacht; Leutkirch im Allgäu, Germany
• August 2019: Silhouette Film Festival; Paris, France
• September 2019: International Animation Film Festival "Nikozi"; Nikozi, Georgia
• October 2019: Internationalen Filmfestivals SCHLINGEL; Chemnitz, Germany
• October 2019: Festival du Cinéma Allemand; Paris, France
• October 2019: stuttgartnacht; Stuttgart, Germany
• November 2019: Animattikon Project; Paphos, Cyprus
• November 2019: Festival des Deutschen Films in Moskau; Moscow, Russia
• December 2019: MINIFICA; Palencia, Spain
• January 2020: International Children Film Festival of Galicia; Galicia, Spain
• January 2020: Cinemagic International Film Festival; Belfast, Northern Ireland
• April 2020: Cinemira International Children's Film Festival; Budapest, Hungary
• May 2020: Vienna Shorts 2020 children's program; Vienna, Austria
• August 2020: SANFIC Educa; Santiago, Chile
• November 2020 Chicago International Children's Film Festival (CICFF); Chicago, USA