By chance, a stray cat lands in the apartment of an artist who excessively paints pictures of bananas. After rejection, quarrel and a color fight, the cat and the artist eventually become successful and sell their paintings.
My graduation project at the Kunsthochschule Kassel, Germany 2015.
Some expression sheets…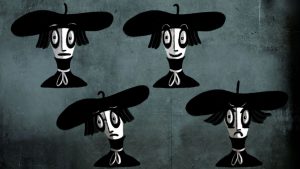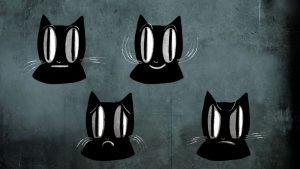 …turn arounds…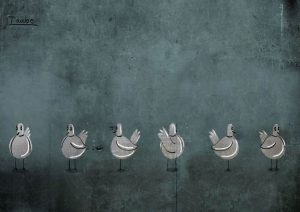 …and posing sheets.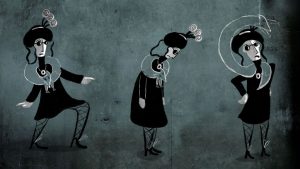 Credits
• Animation, Production: Maike Mahira Koller
• Sound: Tobias Böhm, Christian Wittmoser
• Music: Thomas Hoehl
• Musicians: Anais Soucaille, Anna-Sophia Arnold,
Samira Memarzadeh, Wataru Hisasue, Pablo Beltrán
• Voices: Klaus Beyer, Monika Kostrzewa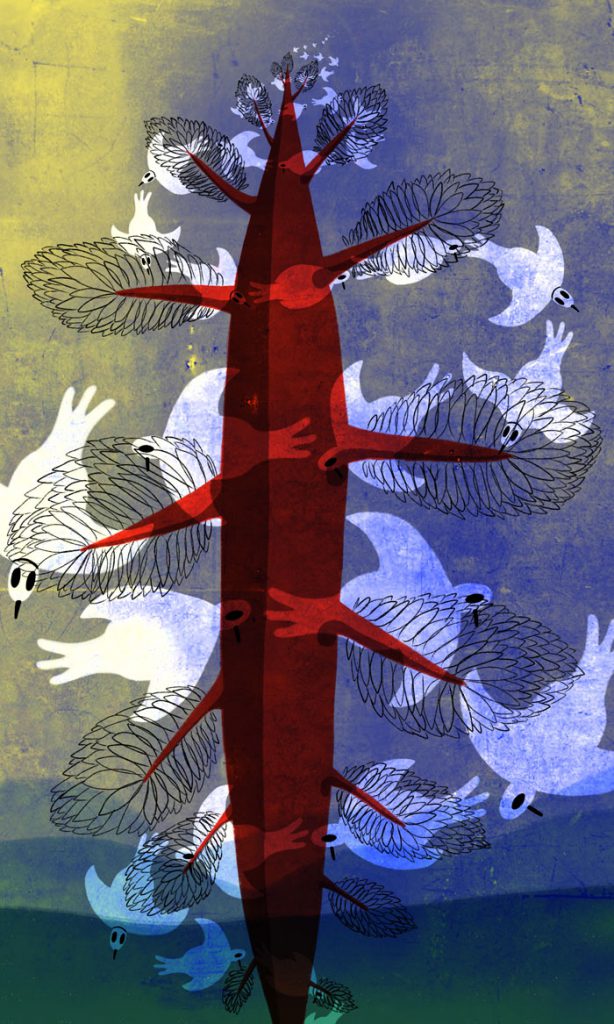 The Cat and its Artist
• April 2016: Monstronale Filmfestival, Halle (Saale), Germany
• April 2016: Sehnsüchte Festival, Babelsberg, Germany
• May 2016: Film Leben Festival, Ilmenau, Germany
• July 2016: iOFF Festival, Dhaka, Bangladesh
• October 2016: KLIK! Animation Festival, Amsterdam, Netherlands
• October 2016: Multivision Festival, St. Petersburg, Russia
• October 2016: ReAnimania, Yerevan, Armenia
• November 2016: Cinanima, Espinho, Portugal
• November 2016: Kraken Con Animation Fest, Oakland, USA
• November 2016: FreeNetWorld, Nis, Serbia
• January 2017: International Children's Film Festival Bangladesh, Dhaka, Bangladesh
• Januar 2017: Mi Primer Festival, Lima, Perú
• February 2017: PLAY-Lisbon's International Kids Film Festival, Lisbon, Portugal
• February 2017: Chennai International Short Film Festival, Teynapet, Chennai
• March 2017: MONSTRA, Lisbon Portugal
• March 2017: International Student Animation Festival of Brazil, Sao Paulo/Sao Luis/Rio de Janeiro, Brazil (3rd place for Best Film-Europe)
• March 2017: Montana International Children's Film Festival, Montana, USA
• March 2017: Open World Animation Festival, Allentown, USA
• April 2017: TIFF Kids International film Festival, Toronto, Canada
• April-September: Tour 2017 of Le plein de Super, France and Portugal
• May 2017: ANIMEX festival (Award for best 2D Animation), Middlesbrough, United Kingdom
• October 2017: Discovery Film Festival, Dundee, Scotland
• October 2017: Sharjah International Children's Film Festival, Vereinigten Arabische Emirate
• March 2018: Solo Para Cortos, Barcelona, Spain
• 2015